Baginskiy's Philosophy: From Fashion for Everyone to Conceptual Art Hats
Ruslan Baginskiy is a well-known designer of hats from Ukraine. He smoothly combines traditions of his motherland, the recurring stand-out features of conventional hat fashion, and his unique creative approaches that would resonate with both casual lifestyle and extravagant show-offs. To explore his exceptional hat collections and discover the allure of Ukrainian-inspired fashion, visit amberhats.com.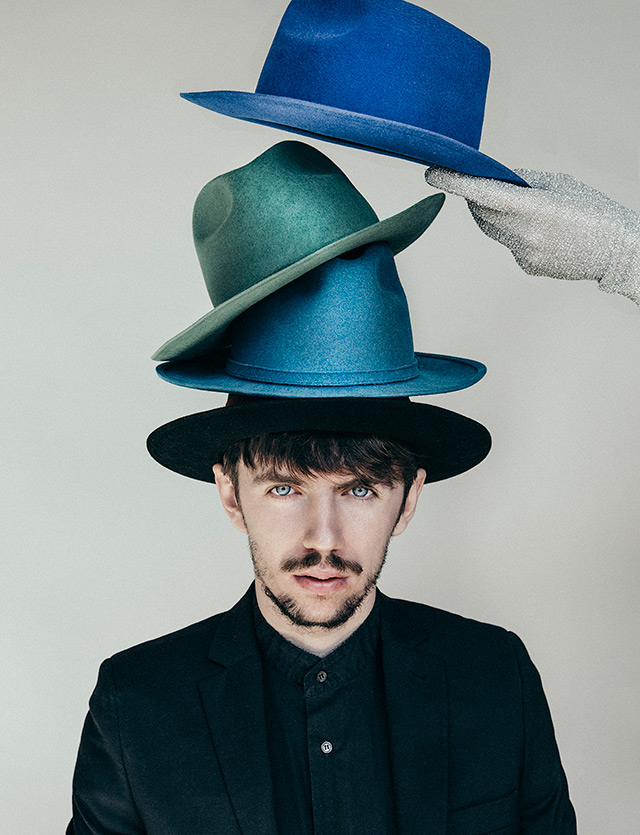 Besides local milliner shops and pop-up stores abroad, Bagisnkiy brand has strong social media presence. A variety of cozy and super stylish hats are mostly made for women, but there are also exceptions for eccentric men. He started his career as a stylist at the photo shoots for local model agencies, and quickly ascended to creating his own designs of practical and aesthetically pleasing headgear. Nowadays, the hatmaker is cherished by such stars as Taylor Swift, Emily Ratajkowski, Camila Coelho, the Hadid sisters, Janelle Monáe, and even the queen of pop music Madonna. Anyway, Baginskiy is not just a designer for celebrities. He always says that his hats can suit everyone. Although an average price tag of a Baginskiy hat is higher than that of the mass market, it is still regarded affordable.
Baginskiy and LUISAVIAROMA
The work of the talented Ukrainian is becoming more noticed by popular retailers that keep pace with the fashion trends. For instance, he started collaborating with a well-known Italian retailer LUISAVIAROMA in 2022. A remarkable RB X LVR collection combines Italian chic and Ukrainian beauty. Ruslan designed 7 new hat styles particularly for this partnership. Even the shop itself has adapted symbolic colors of the Ukrainian flag – blue and yellow. There are also significant words written on a blue fabric hung all over the store's arc:
"About Ukrainian Nature. About Ukrainian Art. About Ukraine As An Integral Part of the World."

Baginskiy's creations at LUISAVIAROMA are surrounded by the details of Ukrainian folklore décor. It comprises of handmade wooden chairs, straw and tile cubes, which resemble a traditional fireplace. The milliner told the press that this emphasized Ukrainian touch is particularly important in the times of war for the world to delve deeply into the story of his homeland, its magnificent history and culture. The connection between Ukraine and Italy is embodied in a portal, which enables to transcend two unique cultures, which also share similarities.
Ruslan said in the interview for V Magazine: "This project opens a portal from Ukraine to Italy. It's made to tell you more about things that inspire me, things that made me the person I am now. Ukrainian culture, traditions, beauty, craftsmanship, and nature are an integral part of me, as well as of the RB X LVR Collection".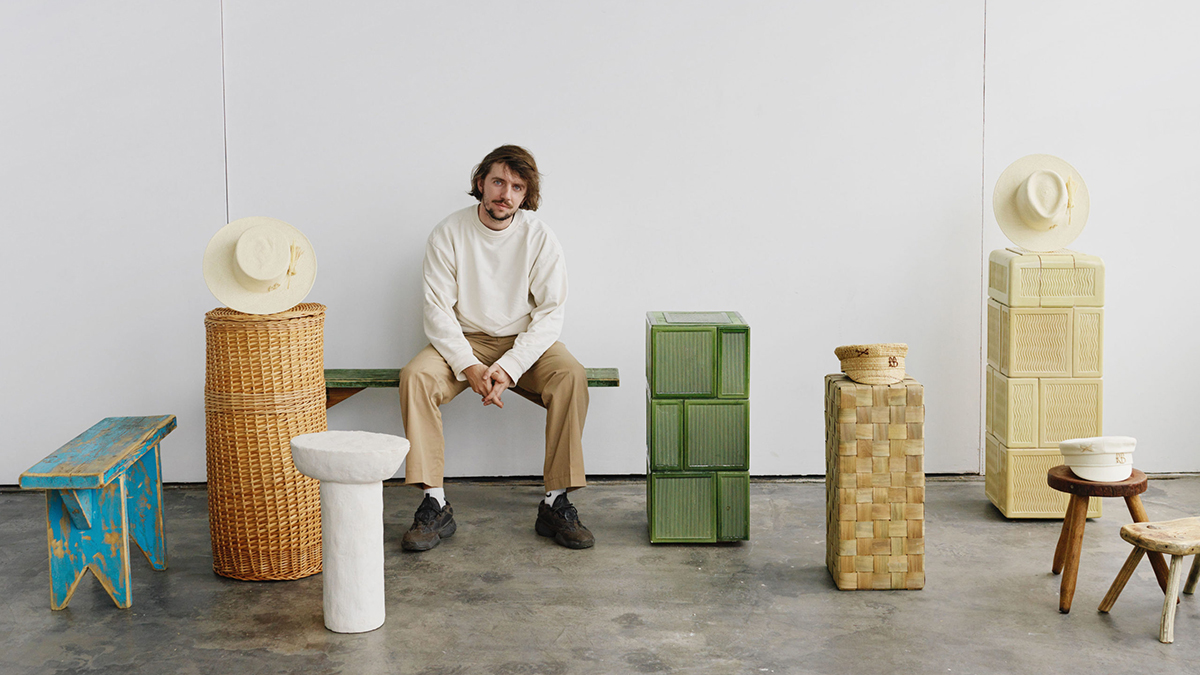 Baginskiy's Signature Hat: Baker Boy Cap
All the prominent designers, despite a range of compelling things they create, have signature items. In case with Baginskiy, his versions of a baker boy cap conquered hearts of all the ultra-modern people. He creates more and more variations of the hat every season, so the headgear has remained trendy for years. Among other loved head pieces there are bucket hats, headbands, berets, and straw boaters.
Of course, Baginskiy is only the reinventor of a baker boy hat, which initially appeared in the nineteenth century and became more widespread in the 1910s. It was initially worn by newspaper boys, fishermen, and farmers – basically, all the representatives of the working class. And as it often happens in fashion, something popular among "ordinary people" becomes suddenly loved by "the elite". Therefore, the upper class also eagerly started wearing those caps. Later, cinematography popularized the baker boy caps even more.
Ruslan Baginskiy Baker Boy Cap is a must have for every fashion lover. You can choose it in various colors, but the black hat remains one of the trendiest ones. Its exterior is made of genuine wool, and the lining is genuine cotton – and it is emphasized that it was made in Ukraine.
As it is stated on Baginskiy's website, your looks can be as versatile as possible if you choose a black baker boy cap from the favored collection. It also contains the tridimensional RB embellishment and the gold-tone pin. According to the Ukrainian beliefs, wearing pins might bring you luck. The most astonishing feature is that the cap is tailored to suit any face shape. It can fit a variety of outfits too. Those caps can be perfectly matched with vintage clothes as well as with casual modern looks (even sporty ones). If you have never worn a baker boy before, the black cap made by Baginskiy is a good start!
It is essential to remember how to take care of such hats. As those hats have solid peaks, there is a risk of them distorting the initial shape when being stored or transported in an improper way. Hence, it is suggested that you use a special box for the hat when transporting or storing it. For instance, when going somewhere by plane, it is better to wear your baker boy cap or keep it in the box in the salon beside you.One more tip to maintain the same shape of the hat is to stuff it with tissue paper as well as wrap the crown with paper or another suitable material. So, carrying the cap in a suitcase can make it look worse.
Well, what about the price of such a conventional and unique headgear at the same time? You can buy a baker boy cap made by Baginskiy for $260 and more, depending on the materials and customized requirements.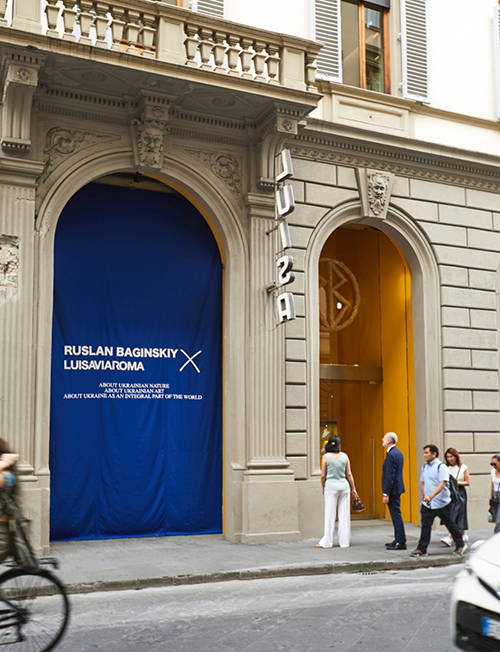 What You can Buy from RB Website Right Now
If you look through Baginskiy website right now, there are separate types of hats that instantly draw your attention. Among them, there are logo-patch cowboy hats, monogram-embellished fedora hats, baker boy caps with safety pins, monogram-embroidered baker boy caps, wool-blend berets, chain strap fedora hats, houndstooth bucket hats, wide brim canotier hats, check-print cotton-blend caps, corduroy caps, shearling aviator hats, hand-embroidered beanies, and baseball caps. You can find all the mentioned headgear in different patterns and colors.


The Creative Alter Ago of Baginskiy
Ruslan Baginskyi once called his first season in Paris as a baptism by fire. It was in 2016 when he moved from Lviv to Kyiv and opened a showroom there. The company immediately made a bet on social media by dint of communication with influencers and stylists. They started selling hats via "Instagram". Now, according to the designer, it is almost impossible to repeat this trick from scratch, but their popularity is growing anyway.
In 2019, when Baginskiy's commercial success was vividly expanding, he took part in Paris Fashion Week once again to present his unique collection of hand-made hats. He decided to unravel his artful side, starting right from the invitations. All the guests got illustrations from Kyiv artist Mykola Tolmachov. The chosen painting portrayed a naked female body covered by a pink fedora hat. Besides, instead of the mannequins, Baginskiy used soap busts made by another artist Mariia Kulykovska. The designer unraveled his idea to play with contrasting elements. There were whimsical headgear pieces made of tender golden wheat ears, elegant handmade flowers, and even medical bondages, which wrapped Kulykovska's sculptures. There were also jewelry wreaths, sun-like straw hat, hauberk-imitated silicone masks adorned with white silky inflorescence. Those masks were produced with the help of 3D printer, which was also a sly allusion to the recycling issues.


The Researcher of Ethnic Crafts
Being native Ukrainian is not enough to know all those folk elements well, as diverse regions have peculiar techniques for handmade pieces. Therefore, Baginskiy often goes to the region of the Carpathian Mountains to research ethnographic gems. He visits folk fairs and studies special techniques from people who carry that knowledge. The designer is also largely inspired by nature, especially forests, and he goes there to seek revitalization and new ideas.
This passion for hats is also shared professionally with his friends and family. The CEO of the brand is Ruslan's classmate Andrii Bubela. Another friend and business partner is Petr Yasynskyi whose name appeared in street style reports about Paris Fashion Week, too. Baginskiy's parents are responsible for the production process, and his brother manages purchases of high-quality fabrics and other materials.
The main advantage of Baginskiy is holding close ties with his origins. He is devoted to family traditions, which embody the uniqueness of their motherland located in the heart of Europe.